The Great Rift in the Warhammer 40,000 universe is a treacherous stretch of Warp-tainted space that threatens to tear open and release the daemons of Slaanesh. The Chaos God's forces want to take control over this newly forming breach, which could lead all the way into realspace with untold chaos on their heels if they are not stopped.
N'Kari leads the Daemons of Slaanesh in Total War: Warhammer. The Slaaneshi army is a force that has been around since the beginning of time and is one of the most powerful armies in all of Warhammer.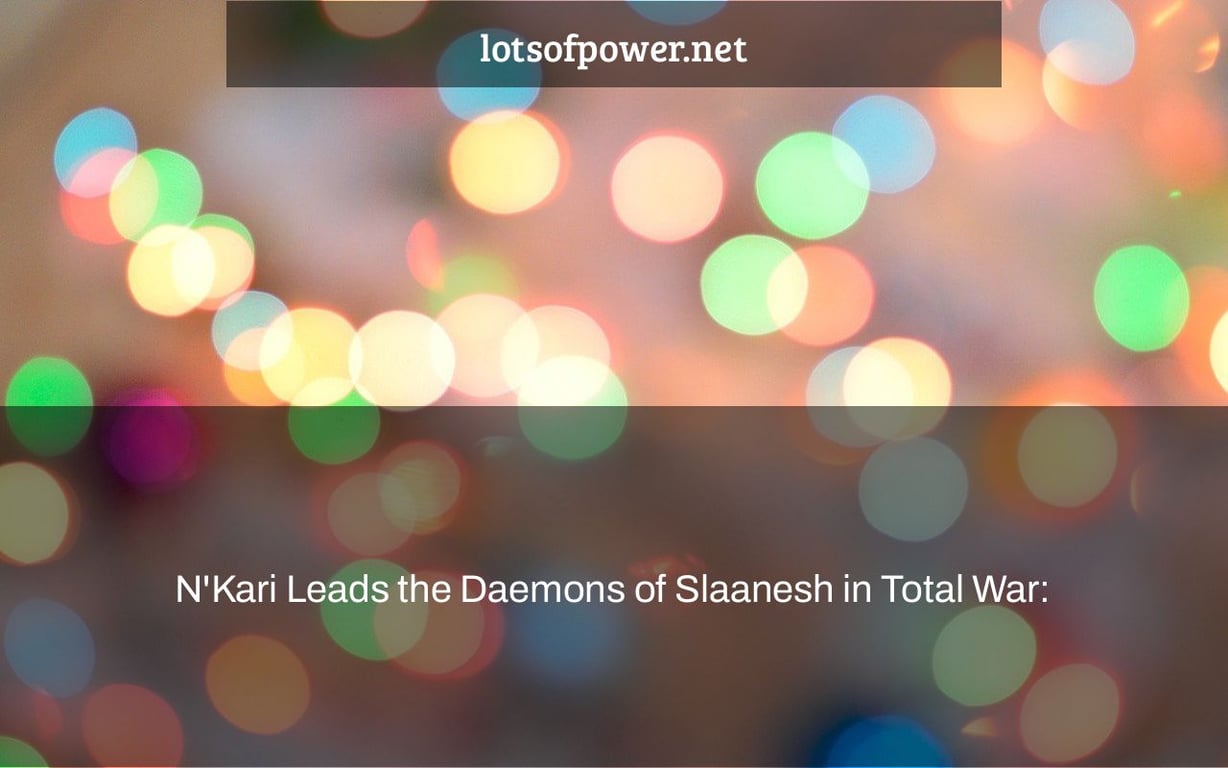 Sega and Creative Assembly have released further information about the daemons of Slaanesh in Total War: Warhammer 3, bringing the sequence of faction disclosures for the forthcoming strategy game to a close. As a swift warrior who specializes in hunting down solitary prey, N'Kari, the Arch-Temptor, leads the Dark Prince's army into combat.
While an enemy unit is destroyed nearby, N'Kari's Harvester of Souls ability restores him passively, while his Willing Prey ability drastically reduces opponent melee defense and attack capabilities, making them more susceptible when confronting his troops.
In Total War: Warhammer 3, Slaanesh's forces' main strength is speed, which is amplified by substantial armor-piercing damage. They prefer hit-and-run tactics, receiving cash for routing troops and spending it on three abilities that enhance them even more.
Slaanesh's soldiers concentrate on getting their master's hedonistic message known across the campaign map. The Gifts of Slaanesh feature allows you to impose a multitude of terrible debuffs on your enemies by performing particular hero actions and defeating enemy characters in combat.
If the faction's persuasive power is strong enough, it may even forcefully vassalize opponents. Finally, it may capture Devotees from battles, Chaos Cults, and other sources, which can be utilized to start new cults, raise Disciple Armies, and form vassals.
The Lord of Pleasure's forces are mostly made up of Daemonettes and Fiends, with Heartseekers and Hellstrider providing "lightning-quick cavalry assistance." Keepers of Secrets and Heralds of Slaanesh may appear if N'Kari is preoccupied with something else.
The seven launch factions for Total War: Warhammer 3 have finally been unveiled, resulting in a lineup that caters to a wide range of playstyles. The Ogre Kingdoms are all about bulk and muscle, with Cathay's forces seeking for balance and harmony, whilst Tzeentch is all about magic.
For February 17, 2022, Total War: Warhammer 3 will be released on PC.
Follow us on Twitter, watch our videos on YouTube, like us on Facebook, and join us on Discord to stay up to speed on the newest PC gaming news.
https://www.youtube.com/watch? v=XqjZzwAg3dU
Watch This Video-
Related Tags